2014 We had a great day, in the morning we had 9 monks visit and grace us with their most inspiring chanting. I had to work hard not to join in or start improvising on the theme but you can be sure I was very respectful and extremely moved and grateful to receive their blessings.
Then in the evening we had the lovely guys from Sundance Kid arrives as guests and then decided they wanted to play for us. Very nice people!
A FREE GLASS OF WINE and FREE THAI BUFFET
MAY 27th
It is our beloved Jum's birthday and we will be having a big celebration.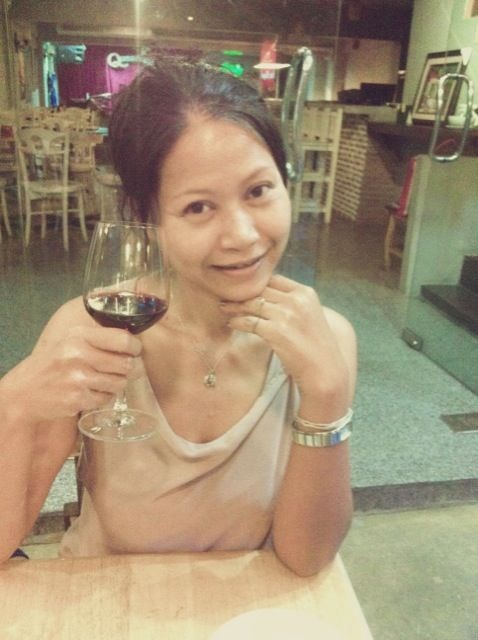 As Jum is a lady you cannot ask her age but we hope the free wine and food will more than compensate for this.
2015 Jum decided to skip this year as she didn't want to get any older, a clever move but she still looks more beautiful to me each year anyway.